You can not select more than 25 topics
Topics must start with a letter or number, can include dashes ('-') and can be up to 35 characters long.
README.md
ToxStatus
Status page written in Go that keeps track of Tox bootstrap nodes.
The entire codebase is licensed under AGPL unless stated otherwise.
Screenshots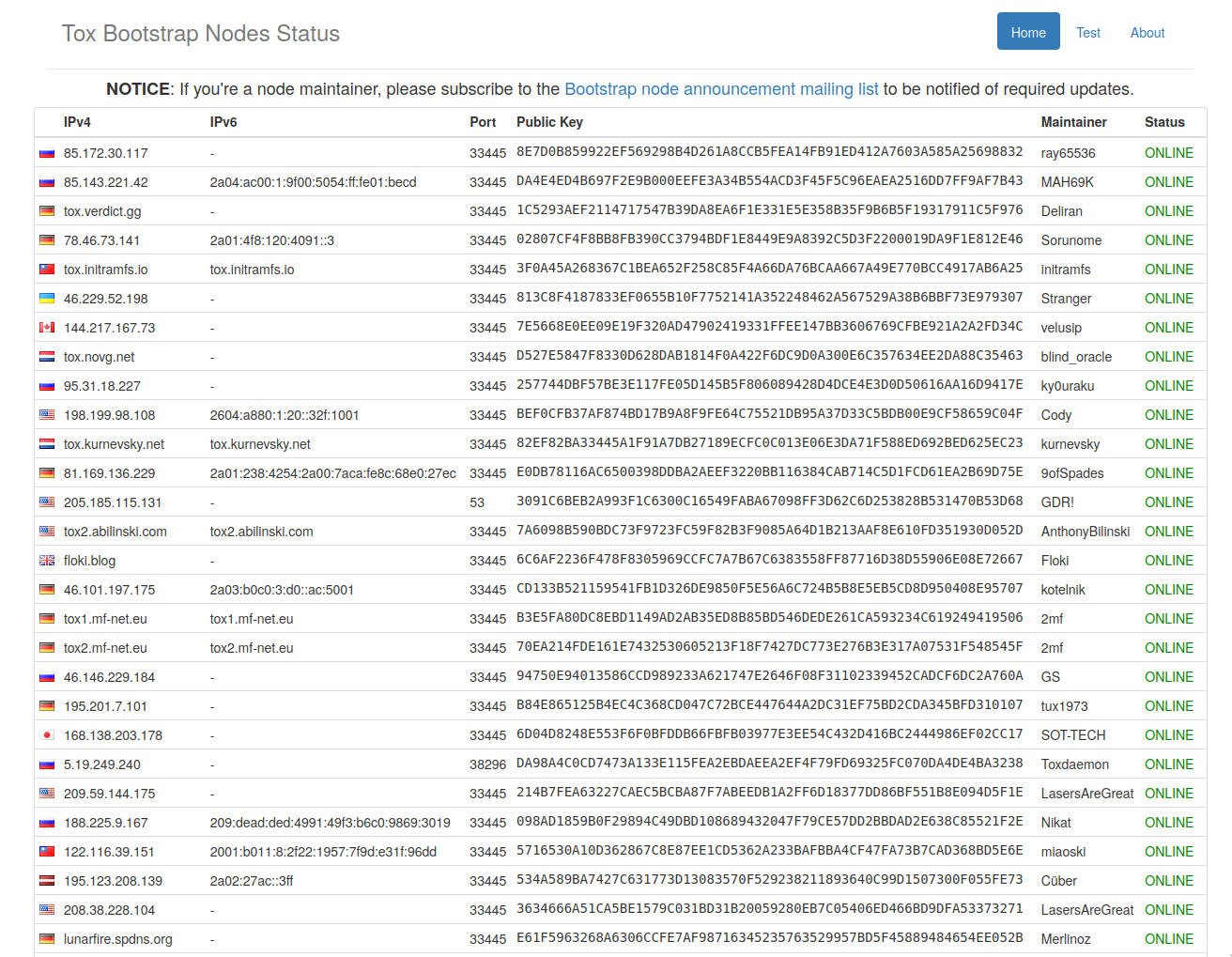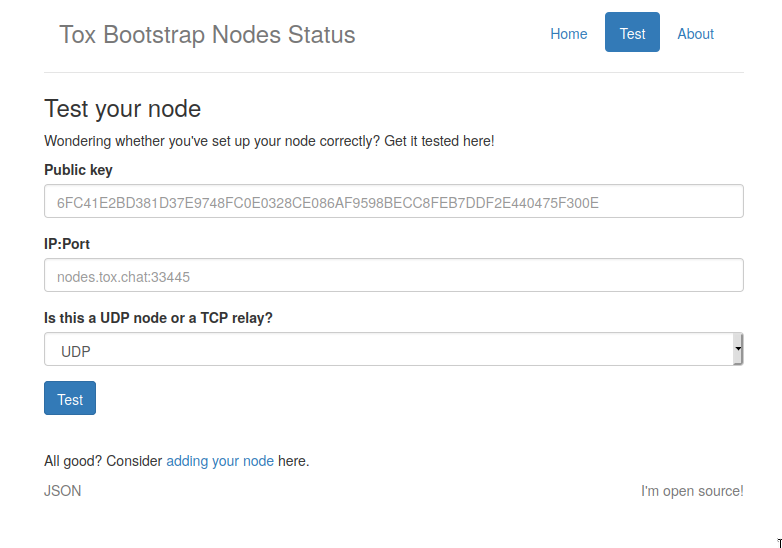 Tool
Besides being a full status page, ToxStatus can also be used as a command line tool to quickly check the status of a node.
~> ./ToxStatus --help
Usage of ./ToxStatus:
  -ip string
        ip address to probe, ipv4 and ipv6 are both supported (default "127.0.0.1")
  -key string
        public key of the node
  -net string
        network type, either 'udp' or 'tcp' (default "udp")
  -port int
        port to probe (default 33445)